Endowed Scholarship or Fund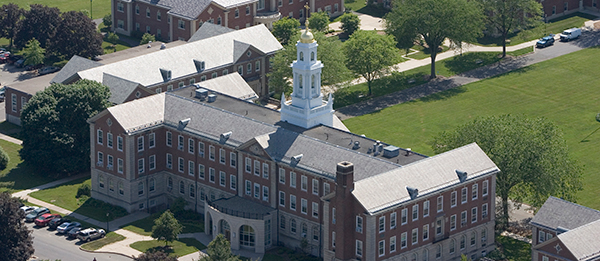 Kate recently attended her USJ Reunion. While reminiscing with classmates, she shared her gratitude for the outstanding education she received at USJ and wanted to give back to her alma mater in a lasting way.
Kate: After Reunion, I contacted the Office of Institutional Advancement for suggestions on how to support the University of Saint Joseph with a lasting gift. A staff member asked if would consider establishing an endowed scholarship to provide student financial assistance every year, in perpetuity. I decided to fund an endowed scholarship which is named for my parents. My family members and I continue to donate to this scholarship each year. I'm thrilled that this scholarship has allowed me to give back to the University, support its students, and honor the memory of my parents.


Establishing an endowed scholarship or fund is an investment in the future of USJ. When you establish an endowed scholarship or fund, your gift is maintained in perpetuity and creates a meaningful difference in the lives of our students for generations to come. Please
contact us
to learn how to create a lasting legacy at USJ.
Is an endowed scholarship or fund right for you?
If you would like to learn more about establishing an endowed scholarship or endowed fund, please
contact us
. We would be happy to work with you on this meaningful gift.
*Please note: The names and image above are representative of a typical donor and may or may not be an actual donor to our organization.