The Walter I. and Mary P. Mitchell '90, M'94 DAA '12 Endowed Scholarship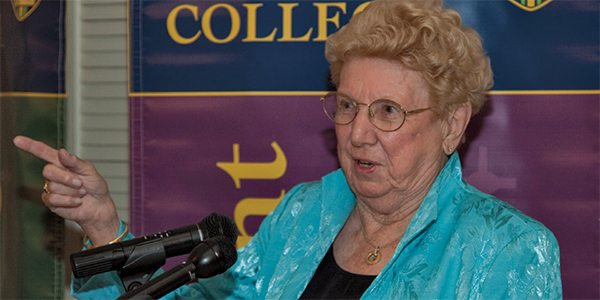 Mary Pringle Mitchell '90, M'94, DAA'12 returned to college in mid-life after raising three children and working in the family business. Little did she know her return to academia would launch a long and fulfilling career in Gerontology.
In appreciation of her USJ education and to serve the next generation of professionals, Mitchell established the Walter I. and Mary P. Mitchell '90, M'94, DAA'12 Endowed Scholarship. Created in memory of her husband, Walter, the scholarship answers a societal need by supporting USJ students preparing to work in Gerontology as nurses and social workers.
" There is a need to have professionals who understand the aging population and currently there is a shortage of people in the field," Mitchell said.
To support the students at USJ with an endowed scholarship that reflects your passion, please contact us. We would be happy to assist you and answer any questions you might have.