Dr. Barbara Kavanagh Haight '59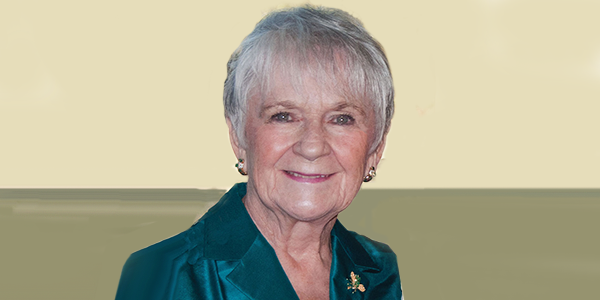 In a time when few women established themselves as leaders in their professions, Barbara Kavanagh Haight '59 made her mark in the field of Nursing — as a nurse, a researcher, an author, and an educator. What distinguished her from other nurses, she quickly realized, was the quality of her education: few nurses at that time held nursing degrees. Haight went on to earn master's and doctoral degrees, immersing herself in research and becoming a pioneer in the field of Gerontology.
To give this generation of USJ nurses the same advantages that she received, Haight established the Dr. Barbara Kavanagh Haight '59 Endowed Fund for Nursing Research. The fund provides annual seed money to encourage and support nursing students and faculty to collaborate on research that will further their education and practice.
"Barbara's generosity will enable students to advance their knowledge through research collaborations with faculty, giving them critical applied experience that they will carry with them throughout their careers," said Patricia Morgan, Ph.D., associate dean and chair of the Nursing department.
Haight proudly supports the University's commitment to Nursing education, noting, "USJ students will continue to pave the way as leaders in the nursing profession."
To learn more about establishing a restricted fund at the University of Saint Joseph, please contact us. We would be happy to assist you and answer any question you might have.